You have several options available to modify your file, including changing the thickness,
side, or description, as well as setting a color for the zone. Additionally, you can export
the file as a list or HTML and such much more opti
2.Set Area around Selection with cutouts
This function allows you to define a stencil area by selecting a group of objects and creating a cutout area around them. The cutout area can be used to create stencil pads for solder paste application.
Add zones by predefined drawings
Edit the Shape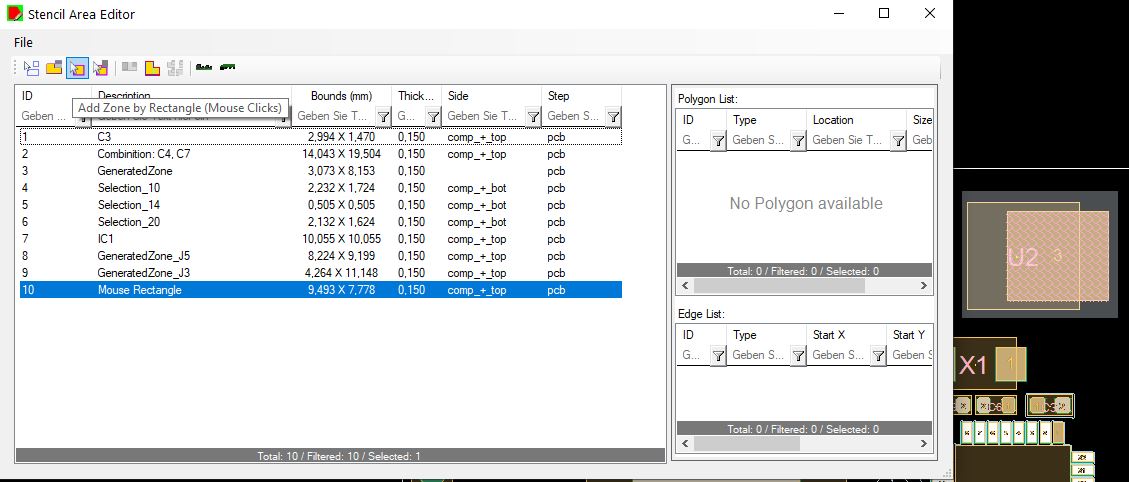 3. Add a new zone by drawing a rectangle
Note: For high quality, it is recommended not to cut pin pads. You can combine areas​ e.g. from different parts to get ideal areas.
Zone function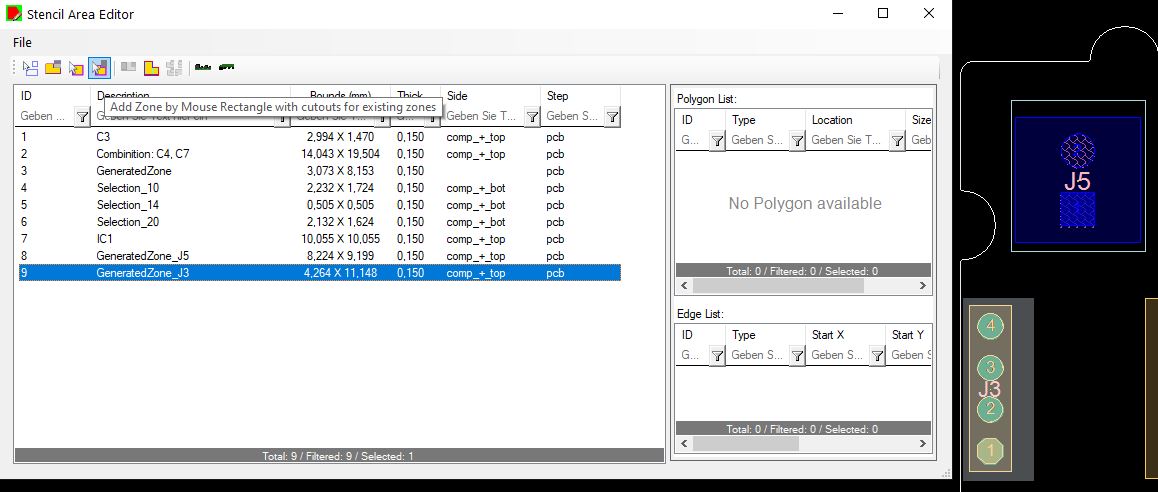 4. Add new zone with cutting out a previous tone by drawing a rectangle
This means creating a new zone by drawing a rectangle on the PCB design and cutting out a portion of a previous tone that intersects with the new recatangle.
5. Combine different zones to one zone
Manage zone settings
-->Zone settings can be saved in ODB attributes, exported as xml and imported from xml.
If you are done generating, you should do the stencil analysis.
Click Here!